Heart can be turned ON and OFF by a light switch
Millions of people around the world suffer from some degree of cardiac arrhythmia, wherein a person's heart beats too slowly, too quickly or at irregular intervals. Such heart rhythm problems can cause a shortness of breath, fainting and, in worst-case scenarios, death.
The good news is devices like pacemakers and defibrillators allow doctors to introduce electrical signals to set patients' hearts at regularly timed beats.
But these small mechanical devices come with risks.
Patients must undergo invasive surgical procedures to permanently implant the devices, which can cause cardiac tissue damage. There are other challenges too, such as lifestyle limitations and the occasional battery malfunction.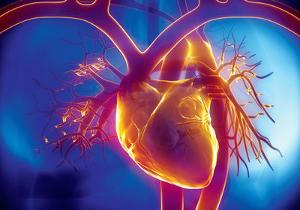 Oscar Abilez, a cardiovascular physician with a doctorate in bioengineering is working with a team of Stanford scientists to develop a novel biological pacemaker – one that controls the human heart with light.