Google lens: option for diabetics 
Google has said it is testing a "smart contact lens" that can help measure glucose levels in tears.
It uses a "tiny" wireless chip and a "miniaturised" glucose sensor embedded between two layers of lens material.
Lens looks like a typical contact lens on his index finger Sandwiched in this lens are two twinkling glitter-specks loaded with tens of thousands of miniaturized transistors. It's ringed with a hair-thin antenna. Together these remarkable miniature electronics can monitor glucose levels in tears of diabetics and then wirelessly transmit them to a handheld device.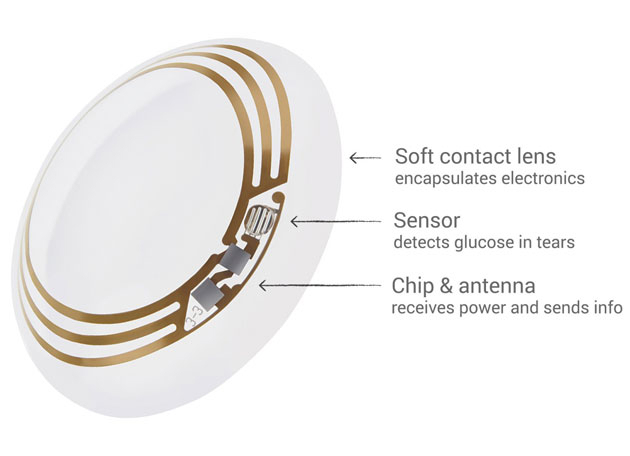 People suffering from the condition need to monitor their glucose levels regularly as sudden spikes or drops are dangerous. At present, the majority of them do so by testing drops of blood.
Google said it was testing a prototype of the lens that could "generate a reading once per second".
The idea that all of that monitoring could be going on passively, through a contact lens, is especially promising for the world's 382 million diabetics who need insulin and keep a close watch on their blood sugar.
Google said it was working with the US Food and Drug Administration (FDA) to bring the product to mainstream use.
It added that it would look for partners "who are experts in bringing products like this to market".
Before the smart contact lens becomes official, Google will also have to determine whether measuring tear fluid is actually relevant for blood sugar levels.