New laparoscopic pressure sensors can make 3-D maps of tumours
During open surgery, doctors rely on their sense of touch to identify the edges of hidden tumours and to locate hidden blood vessels and other anatomical structures: a procedure they call palpation.
But during minimally invasive surgeries the ability to examine tissue through touch, called palpation, is lost. Instead, surgeons must manipulate the tissue with long, narrow instruments and rely on visual images from tiny cameras. But engineers in the United States, the United Kingdom, and elsewhere have designed new tools to help restore a surgeon's sense of touch.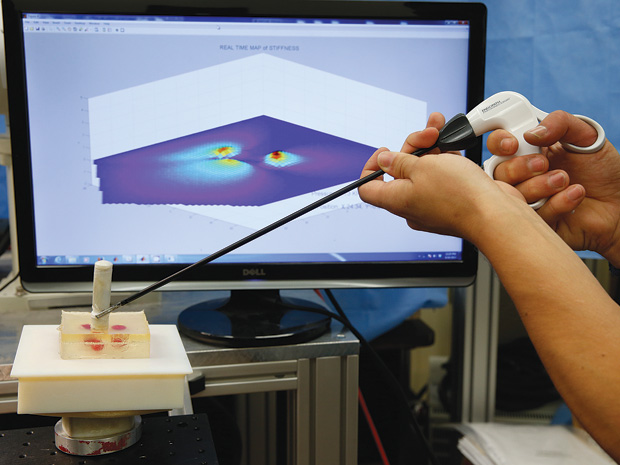 The devices, dubbed palpation probes, are designed to be used laparoscopically and can detect changes in the stiffness of tissue. Tumours are harder than normal tissue, so they can be detected with a combination of pressure sensors and spatial positioning measurements. The readings are used to create a three-dimensional stiffness map that shows surgeons the margins of tumours.